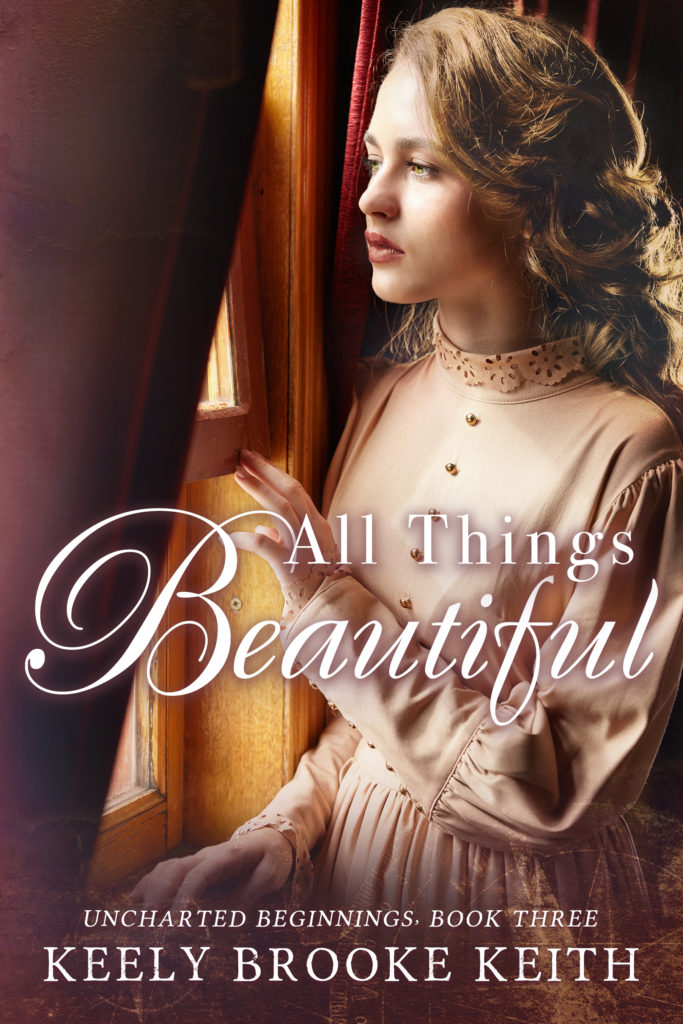 All Things Beautiful
It's 1868 in the settlement of Good Springs, and Hannah Vestal is passionate about writing fiction and keeping her stories to herself. By lantern light she slips into her story world and dreams the adventures she'll never experience. When her father asks to read her work, she decides to have it printed secretly for his 50th birthday. Hannah tries to arrange the printing with the settlement's pressman, but the witty and dapper Henry Roberts won't make it easy for her to prove her writing is worthy of his ink.
If Henry Roberts did nothing else for the rest of his life but print and bind books, he would die a satisfied man. In order to secure settlement support for his printing press, the elder council says Henry must print an error-free copy of the New Testament before the settlement's 8th anniversary celebration. He is determined to meet their challenge, but when the enigmatic Hannah proves to be a beguiling distraction, Henry longs for something more than a life at the letterpress.
Get swept away to the hidden frontier settlement where love requires sacrifice, faith-filled adventures await, and sweet romance makes people glad to be alive. Read All Things Beautiful and embark on an unforgettable journey of the heart in this inspirational story.
---
All Things Beautiful is available now.
Order an autographed paperback copy here.
Paperback: Amazon
Large Print: Amazon
Download the Kindle version here.
Listen to the audiobook version with Audible, Amazon, or iTunes.