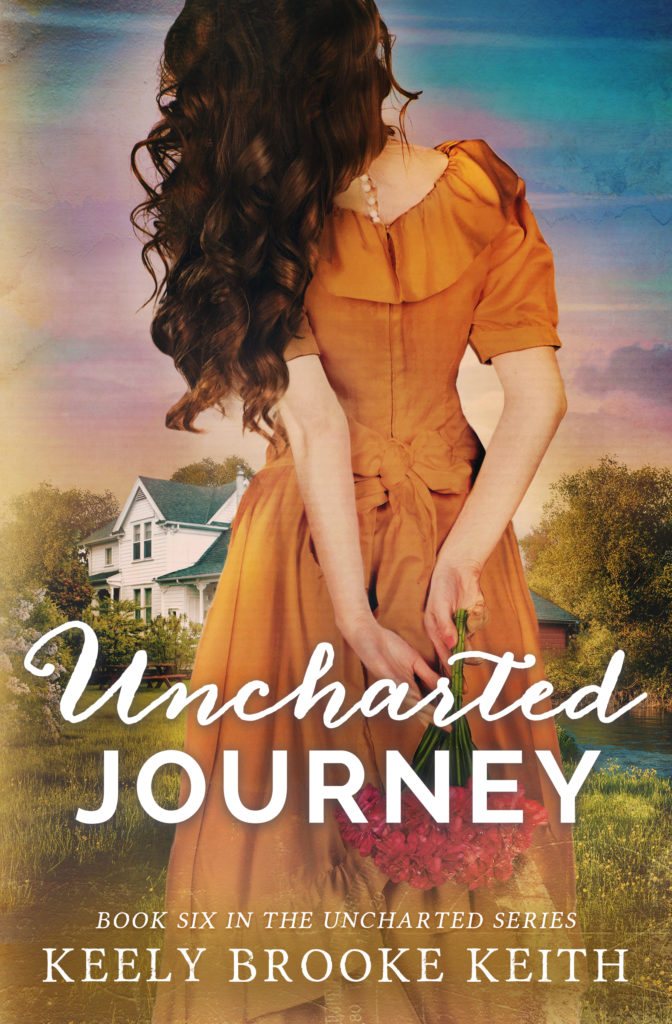 Uncharted Journey
Young widow Eva Vestal assumes loneliness is God's permanent plan for her life. She keeps busy by raising her son and co-managing the Inn at Falls Creek with her elderly father, but her heart yearns for more.
Solomon "Solo" Cotter has spent his life working with horses, but he secretly wants to write a book of the children's stories his grandfather told him as a boy. He barters with Eva's father for a 40-night stay at the inn, a needed respite from work to get his stories on paper.
Once Eva discovers the barter, she believes Solo is taking advantage of her father's failing memory. But when tragedy strikes and Solo works hard to save the inn, Eva sees who he really is. As her heart stirs with feelings for Solo, she wrestles with the guilt of loving someone new.
But what if God has more for her than widowhood?
Meanwhile, outside the Land…
Bailey Colburn arrives at the coordinates of the Land on the autumn equinox and finds nothing but ocean. The sun sets, ending Bailey's dream of a safe and simple life with the family she's never known. Just when she decides Justin Mercer lied about visiting a hidden land in the South Atlantic Ocean and meeting Bailey's distant relatives, the atmosphere around the boat changes and ushers her into an uncharted world, but her entrance into the Land comes at a devastating price.
---
Uncharted Journey is available now.
Order a signed paperback here.
Paperback version also available on Amazon.
Large Print Edition: Amazon