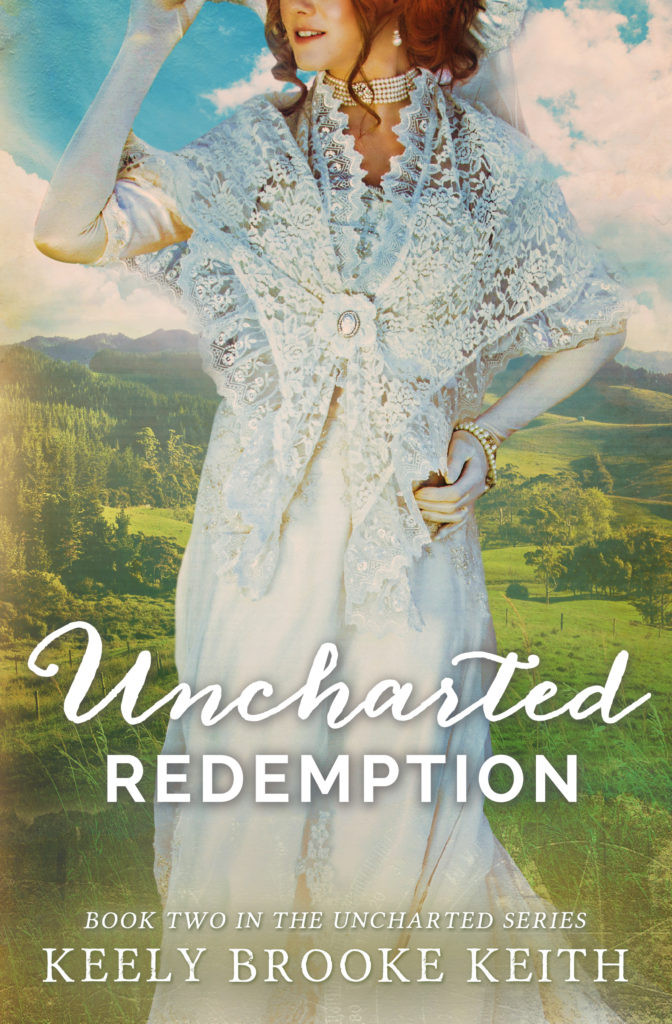 Uncharted Redemption
Spirited violinist Mandy Foster spends her days building musical instruments and her nights regretting her past. If anyone discovers her secret, tradition dictates the village will shun her. She guards her heart with skillfully played songs and flirtatious smiles.
Breaking from the Land's tradition, carpenter Levi Colburn is building his house outside the village—across the road from Mandy to be exact. Though he longs to marry Mandy, she rejected him once and has been unattainable to every man in the village ever since. When rebels tear through Good Springs and abduct Mandy, it's up to Levi to rescue her.
But will she accept the tender care of the one man who truly loves her?
Meanwhile outside the Land…
After an unsuccessful year of trying to convince the Unified States Navy that an uncharted land exists in the South Atlantic Ocean, Justin Mercer teams up with a world-renowned hacker to locate the Land. The closer their stolen icebreaker gets to the Land's coordinates, the more crewmen they lose to the tuberculosis plague that has decimated the world's population. Even if Justin has to pilot the ship himself, he is determined to find the Land before the Unified States military finds him.
Romantic, suspenseful, and filled with adventure, Uncharted Redemption weaves dramatic new layers into life in the Land.
---
Uncharted Redemption is available now in paperback, ebook, and audiobook.
Paperback: Amazon, Barnes & Noble, or get an autographed copy.
Large Print edition: Amazon
Audiobook: Audible, Amazon, iTunes
eBook: Kindle (U.S.), Kindle (U.K.)
---