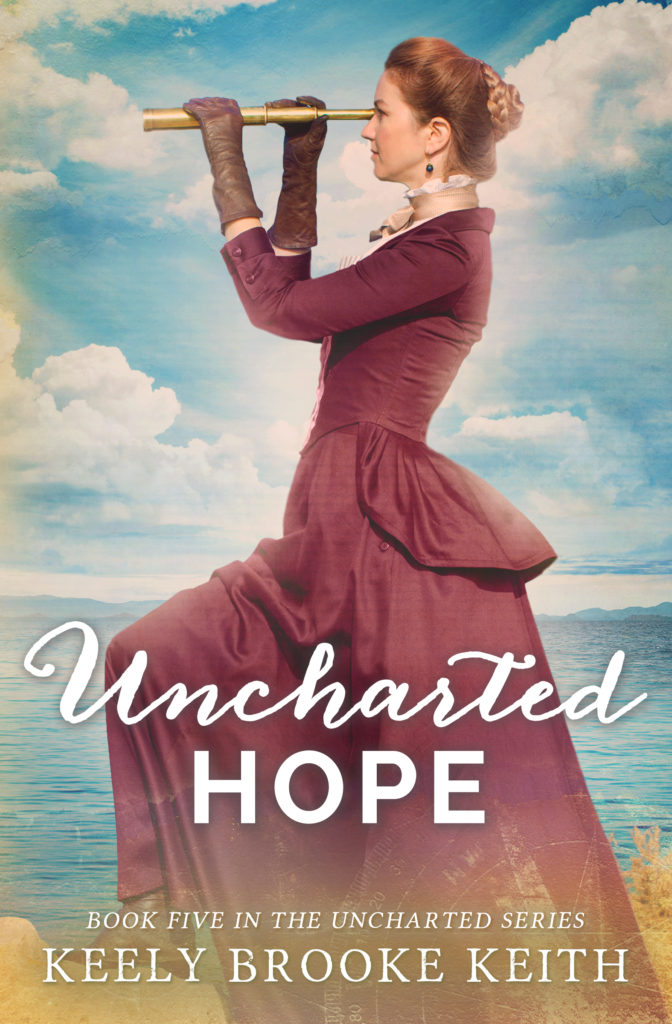 Uncharted Hope
Sophia Ashton's new medical assistant job comes with the perks of living on the Colburn property, which include being surrounded by a loving family—something she's never known. Sophia is determined to discover new uses for the gray leaf medicine, but when a patient gets personal, she must prove her professionalism or lose her job.
Nicholas Vestal is working on the Foster farm to earn a starter flock, but before his contract is up, he inherits a house in the village. While fixing up the old house, he pursues Sophia Ashton, believing she is the woman God wants him to marry. But when her past blocks his plan, he must win her heart.
Meanwhile, outside the Land…
When plant biologist Bailey Colburn is offered a research job, she knows Justin Mercer is playing her somehow. Working for the former naval flight officer sounds better than her other options in post-war Norfolk, even though he says he has met her long lost relatives. But when Justin introduces Bailey to the mysterious gray leaf tree, his unbelievable claims change her world.
---
Uncharted Hope is available now in paperback, ebook, and audiobook.
Paperback: Amazon, Barnes & Noble, or get an autographed copy.
Large Print Edition: Amazon
Audiobook: Audible, Amazon, iTunes
eBook: Kindle (U.S.), Kindle (U.K.)