About / Connect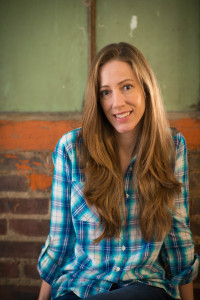 Keely enjoys hearing from readers. Contact her by emailing keely@keelykeith [dot] com.
Biography
Keely Brooke Keith writes inspirational frontier-style fiction with a slight Sci-Fi twist, including The Land Uncharted (Shelf Unbound Notable Romance 2015) and Aboard Providence (2017 INSPY Awards Longlist). Keely also creates resources for writers such as The Writer's Book Launch Guide and The Writer's Character Journal.
Born in St. Joseph, Missouri, Keely was a tree-climbing, baseball-loving 80s kid. She grew up in a family who moved often, which fueled her dreams of faraway lands. When she isn't writing, Keely enjoys teaching home school lessons and playing bass guitar. Keely, her husband, and their daughter live on a hilltop south of Nashville, Tennessee.
---
Keely blogs about writing, faith, and bookish news here.
---
Where did the idea for the Uncharted series come  from?

The books in Keely's Uncharted series are known for their mix of historical fiction, science fiction, and romance, but her desire to write stories started long ago. As a child, Keely would paper her bedroom walls with maps out of National Geographic Magazine. She often stared at the wide blue swaths of ocean on the maps and wondered if land existed that no one knew about.
While researching her family history as an adult, she became fascinated by the group migrations to the American West. She wondered what would happen if instead of going west, a group of families left the United States on a ship, got lost at sea, and ended up on that hidden land. She wrote down the idea and put the story aside to continue her family research.
Then in 2013 her husband, Marty, challenged her to write the book. She accepted his challenge and looked over her story notes. That's when she decided to start the series a few years in the future (2025), have the rest of the world embroiled in World War III, and drop a modern navy pilot into the Land to show the cultural contrast. Once she started writing The Land Uncharted, it only took a few months to write each of the first three books in the Uncharted series.
In 2014, while The Land Uncharted was being released, Keely was busy writing the founders' story. The Uncharted Beginnings series starts with Aboard Providence, which was released in October 2016.

Keely also writes resources for writers, including The Writer's Book Launch Guide and The Writer's Purpose Journal.
---
Find Keely's books online:
As an Amazon Associate I earn from qualifying purchases.