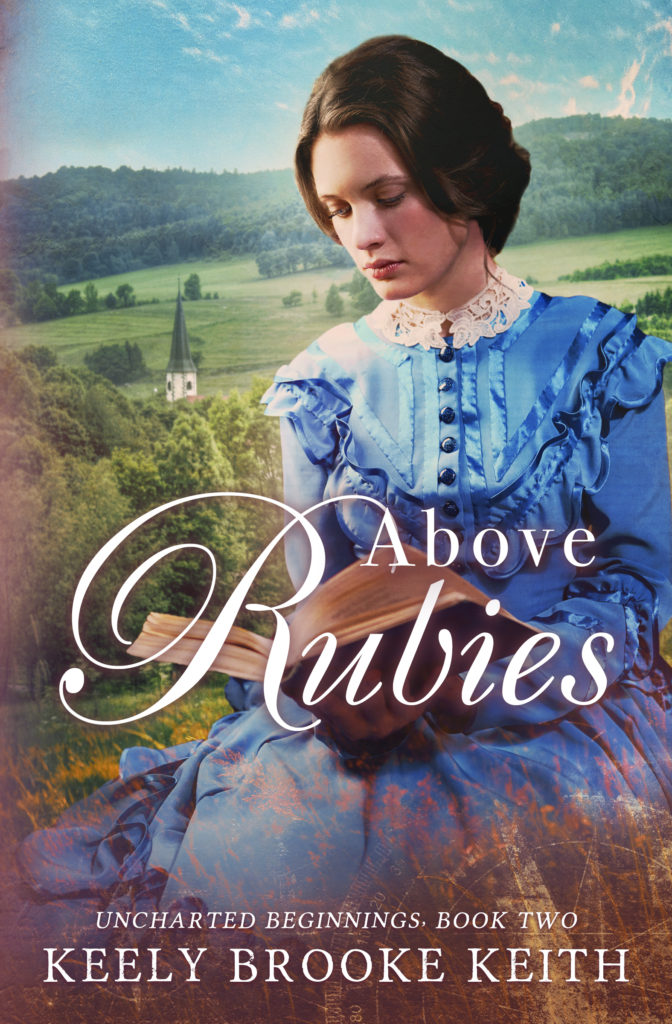 Above Rubies
It's 1863, and schoolteacher Olivia Owens believes education should be a top priority in the newly established settlement of Good Springs. Between planning lessons and helping out on her family's homestead, Olivia doesn't have time for Gabriel McIntosh's charming advances. When the council denies her request to build a schoolhouse, Olivia must challenge their ruling and teach private lessons—all while hiding frequent bouts of word blindness (dyslexia). If the council knew the new teacher couldn't always read, they wouldn't allow Olivia to teach anymore.
As a carpenter, Gabe McIntosh is working hard to help build the settlement of Good Springs, and once his land is granted, he begins constructing his own house. When Olivia discovers he plans to share it with her, she guards her heart from him. But Gabe is determined to win her affection and figure out what she's hiding.
---
Above Rubies is available now.
Order an autographed copy here.
Download the ebook on Kindle.
Paperback: Amazon or order at your local bookstore.
Large Print: Amazon
To listen to the audiobook version of Above Rubies, visit Audible or iTunes.