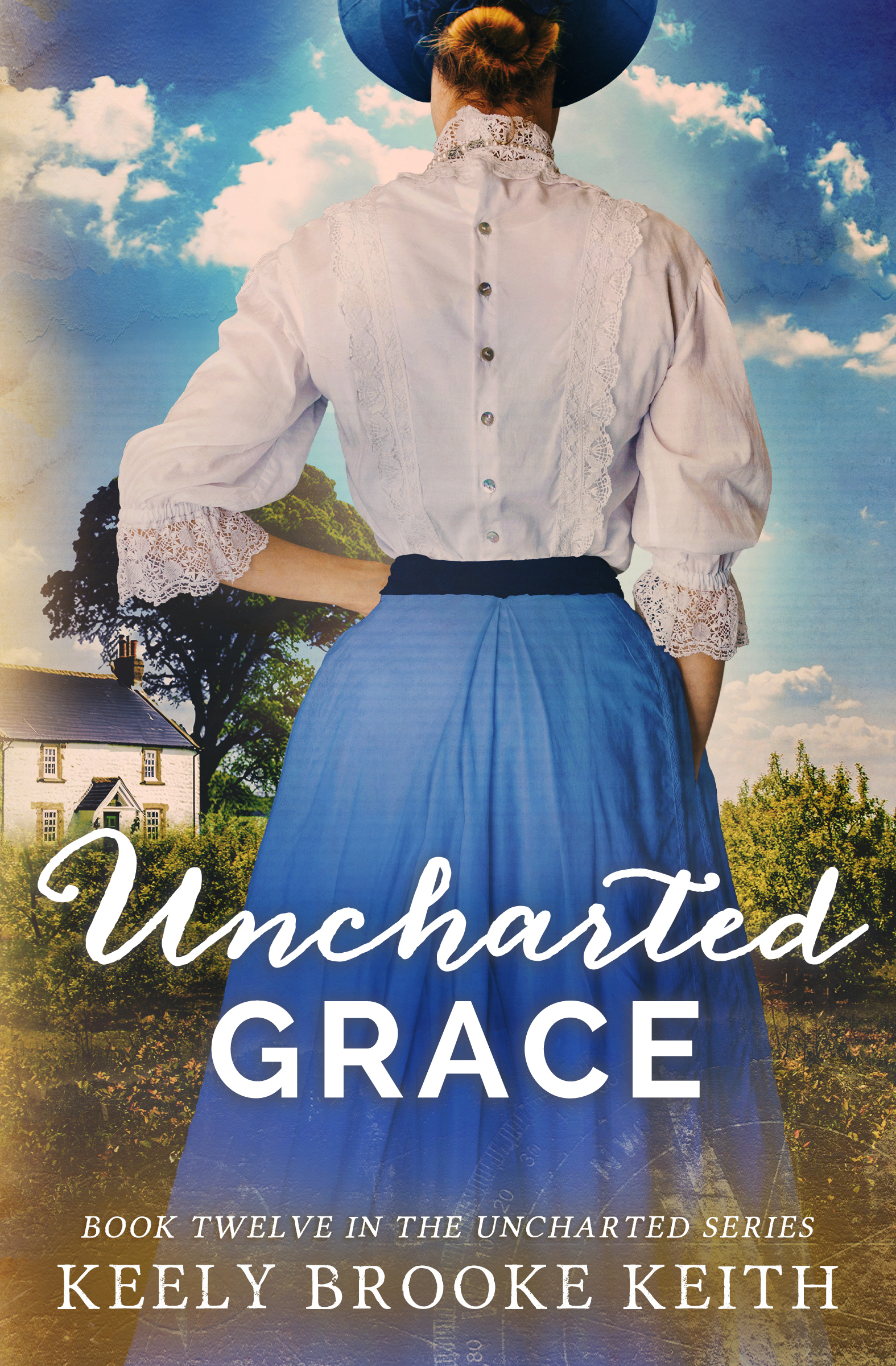 Uncharted Grace
An inherited orchard offers a fresh start in a new village for social butterfly Caroline Vestal. She believes Good Springs is where she will finally find a soulmate, but building a genuine relationship means being honest—even with the family secret that could ruin her new life before it begins.
With his relaxed manner, professional expertise, and dapper appearance, physician Jedidiah Cotter makes a good first impression in his new village. Once the Good Springs elder council officially titles him, he can establish his career and be safe from the obligation to return to his crooked family's business back home. But when the council unexpectedly stalls the process, Jedidiah must discover the cause and quickly find a cure.
Though Caroline is smitten with the dashing new physician who lives across the road from the orchard house, his attraction to her drives him to ask questions she isn't prepared to answer. If she trusts the wrong person with the shocking truth about her family's past, she could lose the inheritance and the man she loves.
Uncharted Grace weaves past and future in a faith-filled story of life in a hidden land. If you enjoy the rural setting of frontier romance and the wholesomeness of Amish fiction, you'll adore Uncharted Grace.
---
Order an autographed copy here.
Paperback: Amazon
Download the Kindle eBook here.
Large Print Edition: Amazon