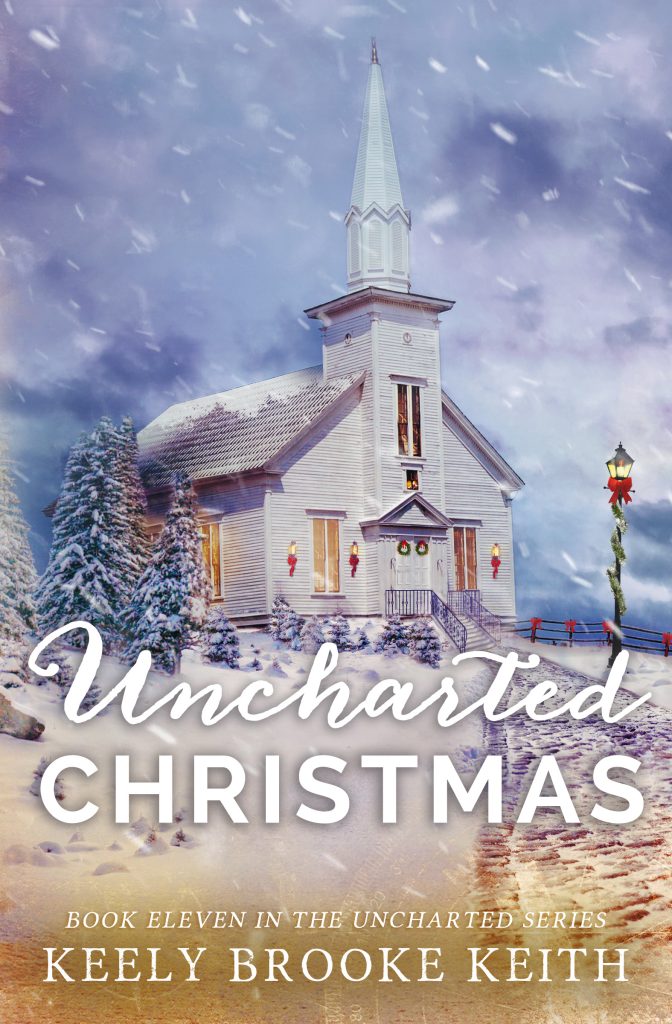 Uncharted Christmas
As Dr. Lydia Bradshaw makes her rounds in the village of Good Springs this Christmas season, each family she visits seems to be blessed in ways she is not. All the homes are beautifully decorated for the holiday, and every woman is expecting another baby.
Every woman but her, that is.
While the haze from the volcanic ash cloud outside the Land looms on the horizon, calls for the doctor force Lydia to work around the clock. Torn between fighting for the home life she craves and the career that defines her, Lydia needs a Christmas miracle.
Meanwhile, at Falls Creek…
Philip Roberts spends his lonely nights in the parsonage next to the humble chapel. Pastoring the church across from the Land's only inn means encouraging many a road-worn traveler to carry on, whatever their journey might be. Philip also watches the ever-changing rotation of guests for the one person he prays will stay at Falls Creek forever.
Only he doesn't know her name.
When the Vestal siblings break their journey to Good Springs at the inn for a much needed respite over Christmas, Philip is fascinated with the demure Lena Vestal. As he tries to get to know her, she stirs in him more questions than answers.
Can he discover who this intriguing woman truly is in such a short time, and is she the one he's been waiting for?
This Christmas novella weaves past and future in a faith-filled story of life in a hidden land. If you enjoy the rural setting and wholesomeness of frontier romance and Amish fiction, you'll adore Uncharted Christmas.
---
Uncharted Christmas is available now.
Order an autographed copy here.
Paperback: Amazon
Large Print Edition: Amazon
eBook: Kindle