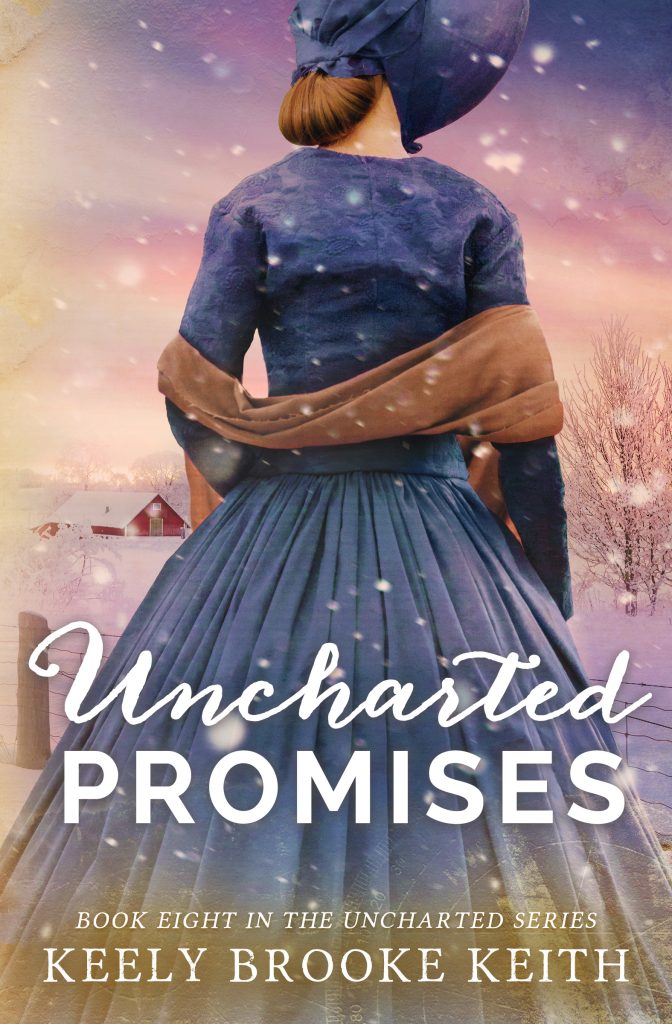 Uncharted Promises
Sybil Roberts uses the warmth of delicious meals to lift the spirits of road-weary travelers at The Inn at Falls Creek. Her life at the inn would be perfect if she could just get her brothers and mother to move back home.
And if she could see Isaac Owens again.
He visited the inn once when he interviewed for the farm manager job, and she's dreamed of his return to Falls Creek ever since.
Isaac Owens knows how to run a farm. His family might not have faith in him, but if he succeeds at Falls Creek, he'll prove them wrong. He arrives at the inn thinking the job is his, but the inn's senile owner offered the position to another man too. Isaac must spend the winter competing if he wants to win the job… and Sybil's heart.
It will take more than warm meals on cold nights for Sybil and Isaac to find love while working at the isolated inn.
---
Uncharted Promises is available now.
Paperback: Amazon, Books-A-Million, or order an autogrphed copy here.
Large Print Edition: Amazon