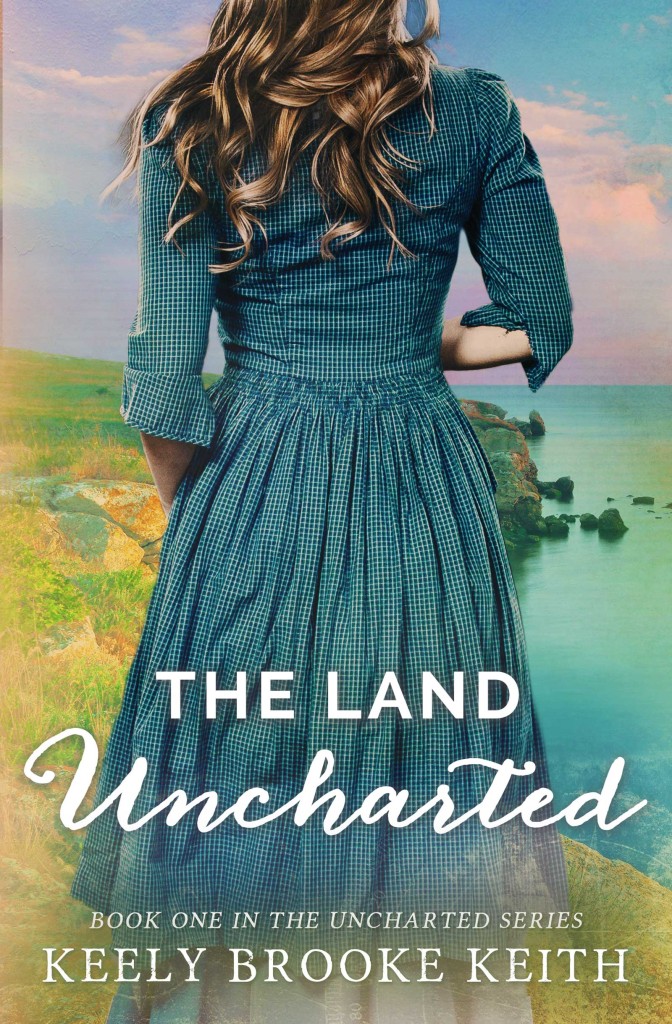 The Land Uncharted
After completing her medical apprenticeship, Lydia Colburn devotes her life to treating the ill and injured of her village. She will be the first female doctor in the Land if she can convince the elder council to award her the title
Outside Lydia's hidden land, World War III has stripped civilization of its natural resources. Unified States Naval Aviator Lt. Connor Bradshaw and his co-pilot, Lt. Justin Mercer, are flying over the South Atlantic Ocean on a mission to secure any remaining sources of fresh water. A malfunction activates their aircraft's emergency ejection system, parachuting Connor's unconscious body to the shore of the Land.
Lydia risks her safety to help the injured outsider despite the shock of his mysterious arrival and the disastrous implications his presence could have for her peaceful society, which has gone undetected for seven generations.
When Connor awakens on a cot in Lydia's medical office, he believes he is a prisoner of war until he experiences Lydia's care. He has standing military orders to report any natural resources, which would expose Lydia's 1860s-style society's existence to the outside world. But his interest in the Land—and Lydia—becomes personal.
Meanwhile, Lt. Justin Mercer—the only person to see the Land and not enter it—is rescued at sea. The military cannot detect the island Justin claims he saw, so he vows to prove its existence to save a war-torn world in desperate need of fresh water.
As Connor searches for a way to return to his squadron, his fascination with life in the Land makes him protective of Lydia and her peaceful homeland, and Lydia's attraction to Connor stirs desires she never expected.
But will they be able to keep the Land hidden?
---
The Land Uncharted is available now in paperback, ebook, and audiobook.
Paperback: Amazon, Barnes & Noble, or get an autographed copy.
Large Print Edition: Amazon
Audiobook: Audible, Amazon, iTunes
eBook: Kindle (U.S.), Kindle (U.K.)
---